We will analyse your website's SEO by checking every technical element of SEO including keywords, content and overall health.
Collection of the information about your website, by checking your website's health and SEO status.
We will prepare a report that will include all the collected information about your website's health status and suggestions to improve your search engine rankings.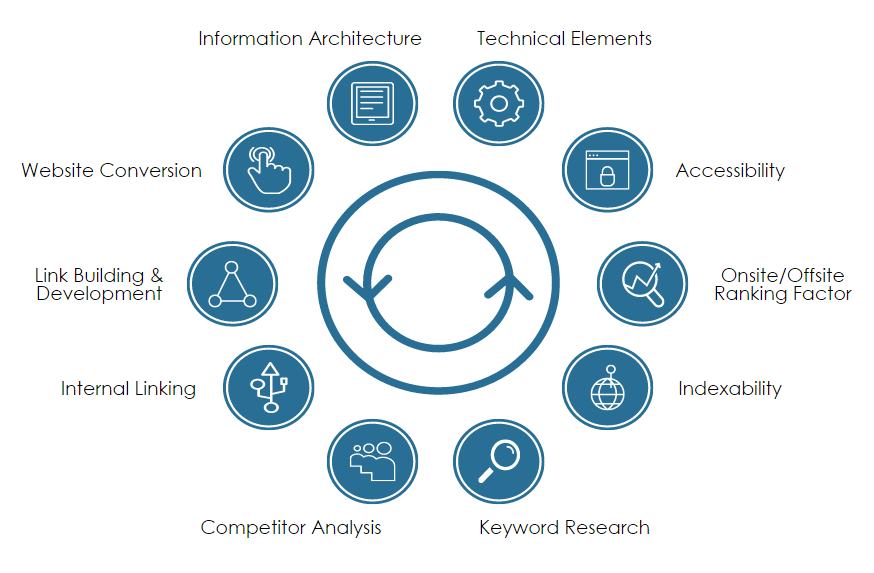 Website's SEO audit gives you a chance to understand if your website is optimized, healthy and and if it can actually rank well in search rankings like Google, Bing and other search engines. SEO audit will help you orientate and learn more about your website's technical elements side which affects SEO quality score. Website analysis will help us identify the neccessary changes and improve your website's rankings. SEO audit or website analysis consists of more than 10 primary elements inspection, and more than 90 secondary elements inspection. Your website's analysis also includes your competitors exploration, to determine what exactly they have, which keywords they are chasing after and how much is their SEO optimized.
Website's SEO audit will provide you with useful information about your website. After assessing your website, we will create a report that will include all the information about your website's structure, keywords, health and SEO efficiency. After that, you will have a choice to continue work with onsite SEO optimization and offsite SEO optimization, ensuring you the maximum return of SEO benefits to reach higher positions. We can also help you create SEO optimized content and choose the right keywords for your business that will help you reach more users from organic search results. After SEO audit reports we will provide you with some help and tips about SEO optimization and how to save the rankings in long-term.