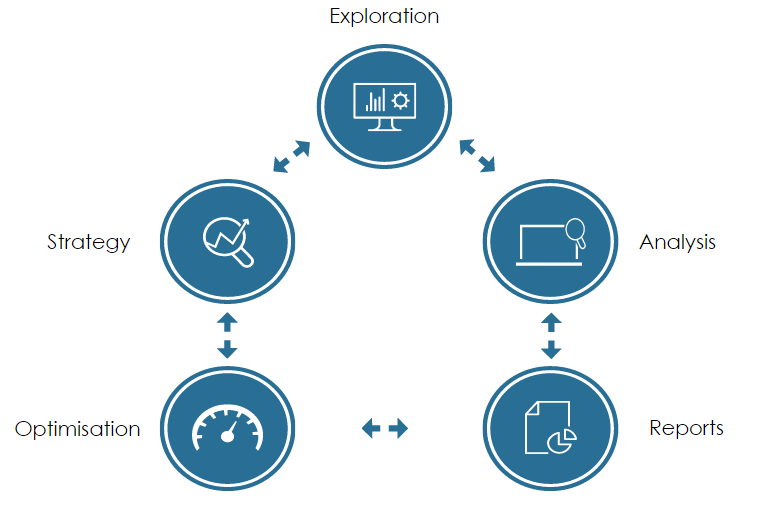 Right now, search engine optimization processes are made in the way so users can find what they are looking faster and smarter. Search engine algorithms are changing more often because of the huge amount of websites, competition and technology. It's important that there's a balance between everything so the rules of reaching top positions are more strict then they were before.
SEO optimization is interesting and challenging process, during that we will analyse, experiment and also show you what we've found and done. Before we work on actual website search engine optimization we will start the campaign by SEO audit that will help us investigate your website. One of the most important SEO tasks is to connect the right keywords with your website's landing pages that correspond your services or products.
That's the reason why this process has to be done not only by professional but by erudite and experienced specialist who understand what would be the most suitable keywords for your business. These keywords has to be researched to be able to understand what users are actually searching. Professional SEO audit will help you understand what is the current situation and what can be done to improve the website so you can improve your search positions and reach the business goals.
It's only a small part of the factors that really affects your website's technical side. If you are a small company or individual business man that is working with specific niche, onsite SEO optimization would be enough to increase some rankings. If you're working in a huge market with bigger competition you would definetely need offsite SEO optimization to increase your positions and beat your competitors.
To reach the top search positions, website's content is the most important part of SEO optimization. Internet users are usually distracted by unwanted things and content, that's why it is important to create quality content that actually answers to users question. We work with the goal that every user that visits your website feels comfortable and confident. It's important to us that you see and feel the results we've achieved, so you can step forward and challenge yourself for new achievements.
Planning and working with SEO optimization, we will make sure that you receive monthly reports showing you the changes we've made and the positions we have reached. To reach and maintain highest positions you shouldn't forget about SEO optimized content creation. Adjusted service or product information will ensure that the right keywords have been chosen and that will help you maintain the highest positions in long-term.